Avid readers are always looking for book recommendations. Can you get them from ChatGPT?
Seriously—can artificial intelligence tell you what to read next? And will it perform better than an actual human?
I tested ChatGPT for book recommendations, and I'm going to tell you everything I discovered.
Spoiler: You can most certainly use ChatGPT for book recommendations, but it's not perfect. The good news is that you can refine your input for better output. You can also use it to
Check a book for content triggers
Get a reading plan or challenge
Generate custom booklists
First things first…
What is ChatGPT, and how does it magically come up with book recommendations?
ChatGPT is an artificial intelligence chatbot. You ask, and it answers.
You type a command, and the AI generates an output—instantly, on the spot.
The interface resembles the text message app on your phone or any chatbot that you may have encountered before, except that it's a full-browser, ad-free experience. You have to create an account to use it, but it's totally free (for now).
It can do some pretty crazy stuff. It can write a newspaper article, create a business plan, compose a sonnet, or give you 10 different recipes for vegetable soup.
ChatGPT can also dish up some very interesting book info! That's what I'm going to show you as you read on.
But before we dive in, you need to know the…
Important limitations of ChatGPT for book recommendations
ChatGPT's programming does not extend beyond September 2021. It won't recommend any books published after that date simply because it doesn't know about them. So, it can't tell you all of the NYT bestsellers as of today, for example.
I also found that ChatGPT doesn't recommend books with 100 percent accuracy. This goes without saying, but it's important to remember. For example, if you ask for a list of 20 romance novels, you may get a few that lean more toward chick lit or family sagas versus true romance.
Also, ChatGPT sometimes recommends FAKE BOOKS. It'll completely fabricate a title, author, and plot description—the cheeky robot—so watch out.
Grab a free list of ChatGPT prompts for book lovers!
I had so much fun playing around with ChatGPT, I created this easy cheat sheet so you can effortlessly ask ChatGPT for book recommendations.
This list of 15 customizable prompts will help you get quality results from ChatGPT. 
Just copy/paste and customize the placeholder text with your own info. Voila!
10 Tips to use ChatGPT for book recommendations
If you want to ask ChatGPT for book recommendations, here's the No. 1 thing you must know: The quality of your prompt matters.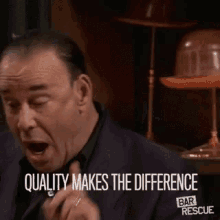 The more specific your query, the more targeted your recommendations.
You'll see that repeated again and again in the tips below.
Now, let's get to the good stuff!
1. Ask ChatGPT to recommend one very specific book—don't be vague.
It's tempting to ask ChatGPT to recommend a "great book to read." The AI is good, but it can't read your mind. Asking for a single SPECIFIC book got me the best AI book recommendations.
Here's a little illustration.
I asked ChatGPT to recommend a good mystery novel. This is a very open-ended prompt, and here's what I got.
I was impressed that the AI gave me more than one recommendation WITH book summaries. It supplied me with a classic mystery, but then it gave me two twisty psychological thrillers, which may or may not fit my personal definition of "mystery."
Not exactly spot-on.
So, I got more specific. I asked ChatGPT to recommend a mystery novel set in Maine during winter with a female protagonist. Here's what I got.
This fit the bill. Hm! Can I get even MORE specific?
A good rule of thumb when using ChatGPT is to tell the AI who you are to provide context. So, I changed my prompt thus:
I am a 40-year-old woman who loves reading cozy mysteries. Recommend a mystery novel set in Maine during winter with a female protagonist around my age. I want the book to have a romance subplot.
Here's what it gave me.
This last recommendation is also pretty good!
The Bottom Line: A specific prompt produces a better book recommendation. Asking for a single book works better than asking for a huge list.
2. If you don't get the right book the first time, ask ChatGPT to refine its output.
Often, ChatGPT will give you a book that just isn't for you. Take a moment to think about why the book doesn't appeal to you, and ask ChatGPT to give you something else, but tell it specifically what you'd like instead.
Here's an example. I asked: I'm a middle-aged woman who loves to read books. I want to read a light, fun book that takes place during summer. It should have a young female protagonist. It should take place on a cruise ship and include the fake identity trope. Do you understand?
ChatGPT gave me The Unhoneymooners by Christina Lauren. I know that Christina and Lauren—two separate women who write the books together, fun fact—include sex scenes in their books, but I wasn't sure if there were sex scenes in THIS particular book. So I asked ChatGPT. The AI confirmed that, yes, there are open-door bedroom scenes.
I then prompted: Give me a different recommendation that doesn't include explicit sex scenes.
It gave me Alex, Approximately by Jenn Bennett. It looks cute, actually, but it's YA. What if I'm not interested in a young adult novel?
I prompted: That sounds like a good recommendation. Give me another recommendation that isn't a young adult novel.
The AI recommended The Identicals by Elin Hilderbrand, which looks good, too, but it doesn't take place on a cruise ship and doesn't exactly look light and fun. So, I plowed on: That looks good. What about another adult fiction book that has summer, cruise ship, fake identity, and female protagonist but that is a little lighter and more fun?
ChatGPT went on to give me a totally fake book! It had a title, author's name, and even a full-on plot summary. But the book was NOT real! I asked for a real book, and the AI gave me another fake book recommendation!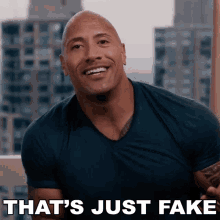 I'd realized that I'd gone off the rails. So, I got back on track with this: Hm. That doesn't look like a real book either. How about just a cute, light romance novel that takes place in summer on a cruise ship? No YA books please.
That did the trick. ChatGPT gave me The Sweet Spot by Laura Drake, which is, in fact, real.
Bottom line: ChatGPT can be a sneaky devil! Fact-check the outputs. But, even if you veer away from reality, you can always steer the conversation back or start over with a brand-new conversation.
3. Don't ask ChatGPT for a LONG list of book recommendations.
Will the quality of book recommendations decrease if I ask for a large quantity of them at once? Yes, it will.
For example, I asked for 25 book recommendations for clean romance novels. This list seemed pretty spot-on. Most of the books were actually romance novels, and virtually all were clean.
Now, when I asked for a list of 100 clean romance novels, the AI quit after 52 books for some reason—maybe it didn't have enough data for 100? But we all know that WAY more than 100 clean romance novels exist in the world. So, ChatGPT burned out somehow on this query.
The quality of books on that 100 (er, 52) list was patchy. My eye caught on "The Duke and I" by Julia Quinn. This is a Bridgerton novel, and I've never read it, so I went to Amazon and searched the customer reviews for the word "sex" and from what I gather, this book DOES contain sex scenes. Since I specifically asked for clean romance novels, this was an error on ChatGPT's part.
I experimented with an easier query—list 100 classic books. That wouldn't be too hard, right? It pooped out after 67.
Bottom line: Don't ask for a mega-long booklist.
4. Ask ChatGPT, "Do you understand?"
ChatGPT's AI is designed to process conversational language. But if your query includes verbiage that may be open to interpretation, add the phrase "Do you understand?" at the end of your query.
Even better, ask, "Do you understand what I mean by a cozy mystery?" or "Do you understand what a space opera is?" If ChatGPT responds with a definition that isn't quite right to you, then respond to the thread with your personal definition of the term, and go from there.
5. Click 'Regenerate Response'
After ChatGPT finishes its output, you'll see a small button at the bottom that says Regenerate Response.
Click that, and the AI will generate a new answer to your last prompt.
If you're asking ChatGPT for book recommendations, then there will likely be a duplicate title or two, but it's a quick way to crank out a few more recos without typing a new query.
6. Ask ChatGPT to explain the reasoning behind each recommendation.
Sometimes ChatGPT will do this automatically, but if it doesn't, just ask! If ChatGPT gives you a straight list of titles, then prompt: Explain why you recommended each book on the list.
Another idea—Ask ChatGPT to include a brief summary of each book recommendation so you don't have to look up each title to know what it's about.
7. Provide a love/hate booklist with star ratings.
Paste this prompt into ChatGPT: I'm going to provide you a list of book titles, with author names, followed by my star rating for each book. Based on this information, give me five book recommendations that you think I'll love. Do you understand?
Then paste your list. Here's mine:
A Gentleman in Moscow by Amor Towels – 5 stars
Once Upon a River by Dianne Setterfield – 5 stars
Station Eleven by Emily St. John Mandel – 5 stars
Remarkably Bright Creatures by Shelby Van Pelt – 5 stars
This Tender Land by William Kent Krueger – 5 stars
Nothing to See Here by Kevin Wilson – 2 stars
Jane of Austin by Hillary Manton Lodge – 1 star
In a Holidaze by Christina Lauren – 3 stars
Verity by Colleen Hoover – 1 star
The Measure by Nikki Erlich – 1 star
Here's what I got in response.
The bottom line: Help ChatGPT to understand your taste in books for a personalized booklist.
8. Ask for a 'read-alike' or 'author-similar-to'
ChatGPT knows what a read-alike is. It's a book recommendation that shares similar elements with a book that the reader previously enjoyed. I asked, Please give me 5 read-alikes for The Lincoln Highway by Amor Towles.
I also asked for a list of authors similar to an author I like. I asked, Give me a list of 5 authors who are similar to Katherine Center and explain why you picked each one.
There weren't any heart-stopping recos on either list, but they weren't way off base, either.
I modified one of the prompts to include more information: I like the author Katherine Center because she writes clean romances that have witty dialogue and fast-paced plots. Give me three other authors who write similar books to hers.
It gave me Sally Thorne, Christina Lauren, and Jasmine Guillory, which are tone-matches, but they don't write clean books.
Bottom line: ChatGPT's programming can only do so much when it comes to literary matchmaking. It doesn't process read-alikes and author-alikes with a lot of nuance.
9. Ask ChatGPT to summarize a book for you so you can decide if you want to read the whole thing.
Here are a couple of ways you can do this:
Summarize the novel Something in the Water by Catherine Steadman without spoiling the plot.
Tell me the main ideas in the book Atomic Habits by James Clear.
Explain the main themes in the book To Kill a Mockingbird by Harper Lee.
Remember to take what it says with a grain of salt!
Here's another prompt that worked really well: Give me two reasons why I should read This Must Be the Place by Maggie O'Farrell. Give me two reasons why I shouldn't read it.
I was pleased with the response I got. Check it out.
10. Use ChatGPT to find out if a book contains specific content triggers that you want to avoid.
ChatGPT has been pretty accurate in detecting content triggers.
You can simply ask a question like this: Does Nora Goes Off Script by Annabel Monaghan contain explicit sex scenes?
Or you can get more detailed like this:
Does the book Shuggie Bain by Douglas Stuart contain graphic sex, graphic violence, rape, or child abuse? Please address each of these plot elements in bulleted list format.
Check out the detailed response that I got for Shuggie Bain:
So…Is ChatGPT good for book recommendations?
Yes and no.
The Bad: The booklists can be repetitive and uninspired, and some of the recommendations may be completely fake! You can't take ChatGPT's recommendations at face value 100 percent of the time. Also, it won't recommend anything published after Sept. 2021.
The Good: If you give ChatGPT a good prompt, it will give you solid book recommendations that are in the ballpark. It's a place to start when you're feeling slumpish. It may point you toward some books and authors you never would've discovered otherwise!
In my opinion, ChatGPT doesn't measure up to book recommendations that you get from sensitive, intelligent readers who are real human beings. No comparison!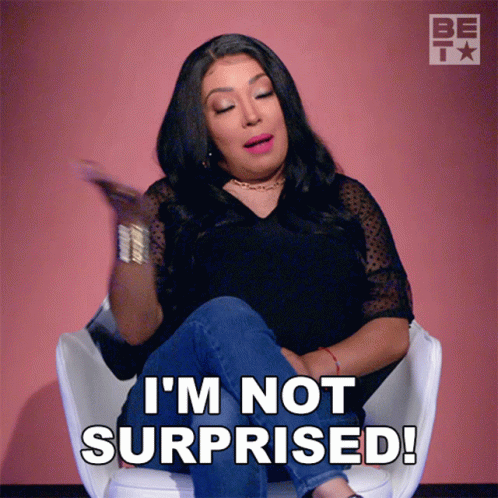 But, ChatGPT can be fun to play around with.
Don't take it too seriously. 😉
Will YOU use ChatGPT for book recommendations?
Leave me comment and tell me—have you used it? Will you? I want to know.
If you want to read book reviews by a real human (me), then head here.